Manufacturers of Essential oils, Absolutes, Resinoids and Titrated Plant Extracts since 1923.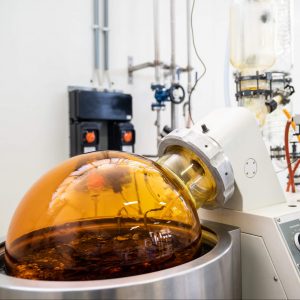 Natural aromatic ingredients
Essential oils, absolutes, resinoids
Research & Development
innovative products and processes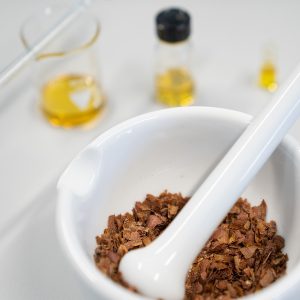 Natural raw materials
for nutraceutical and pharmaceutical use
Producers of Absolutes and Resinoids in Italy
Since 1999 we are the only producers in Italy of Absolutes from Concrete and Resinoids from Natural Gum Resins as well as Roots imported directly from the countries of origin.
Producers of Essential Oils from Gum Resins, Roots and Balsams in Italy
Since 2007 we have been the only production site in Italy of Essential Oils from Natural Gum Resins (Incense, Myrrh, Opoponax, Elemi and Galbanum) and Roots (Iris) directly imported from the production areas.
Producers of Piedmontese Peppermint and Roman Chamomile in Italy
Since 2015, thanks to a close collaboration with local farms, we have become the largest Italian producers of Essential Oil of Piedmontese Peppermint and Essential Oil of Italian Roman Chamomile.
Natural compositions
Expertly blended, our essential oils, absolutes and resinoids give life to natural compositions that can be used for the most varied applications in the cosmetic and herbal fields.
8.000 m2
DEDICATED EXTRACTIVE DEPARTMENTS
500 m2
ANALYSIS, RESEARCH & DEVELOPMENT LABORATORIES
2.000 m2
WAREHOUSES FOR RAW MATERIALS AND FINISHED PRODUCTS
150 hectares
CULTIVATIONS OF MEDICINAL HERBS
50.000 kg
ESSENTIAL, ABSOLUTE AND RESINOID OILS PRODUCED EVERY YEAR
2.000.000 kg
HERBS, GUM RESINS AND ROOTS DISTILLED EVERY YEAR
50.000 kg
CONCRETE AND GUM RESINS EXTRACTED EVERY YEAR
30.000 kg
ESSENTIAL OILS RECTIFIED EVERY YEAR
8%
AVERAGE GROWTH OF EXTRACT PRODUCTION EVERY YEAR
Present and Future
Agricultural Sustainability and Responsibility
Our crops follow a natural cycle, we do not stress the land with forced production rhythms and the necessary phytosanitary treatments are reduced to the essentials.
Sustainability, civic and social responsibility
All of our employees are hired on permanent contracts.
Sustainability and environmental responsibility
We limit the production of waste, which is treated according to regulated cycles. The co-products of the extraction activities are composted and transformed into natural fertilizers. In addition, 98% of the electricity we use is produced by our photovoltaic panels installed on the roofs of the plant.
Contact us
LEGAL AND ADMINISTRATIVE RESIDENCE: Via Murello, 2, 12033 Moretta (CN) – ITALY
PLANT AND R&D QUALITY LABORATORIES: Via Murello, 2, 12033 Moretta (CN) – ITALY
Mail: info@calliero.it
Tel: +39 0172 911 400